We are very excited to have ITV News Meridian featuring St George's Brede at 6pm tonight (18 July 2018)! They are covering the campaign to support the "Ringing Remembers" initiative to commemorate the 1400 bell ringers who bravely lost their lives in WW1 by recruiting 1400 new ringers in time to ring on Armistice Day 2018.
On 11th November 2018, on the centenary of the end of WW1, bell ringers across the world will ring out for the fallen and most poignantly for the 1400 bell ringers that were lost. Heather Smith, one of our new ringing recruits is training hard to be able to ring "Called Changes" on Amistice Day. She and the St George's band will be filmed by ITV.
[NEW] Watch the ITV broadcast online
Julie says: "Fabulous afternoon with presenter Sarah Saunders from. ITV Meridian and crew at St George's Brede to talk about #RingingRemembers. Sarah even had a go herself. A Drone was also sent up for ariel photos. It will be aired next week... "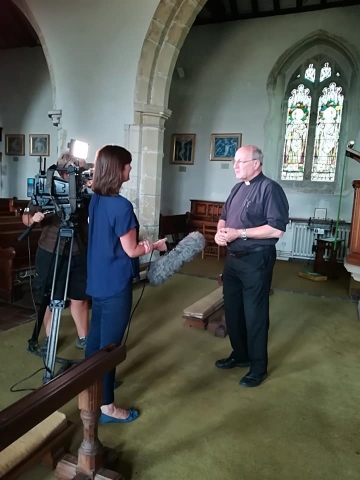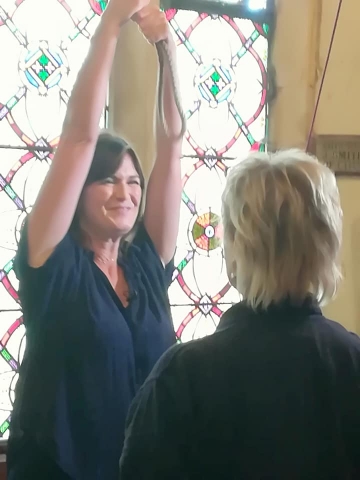 Visit our Ringing Remembers page for more information and to download the posters, leaflets etc. or download the CC Bellringing leaflet to print.
This news was also republished by the Central Council here: https://cccbr.org.uk/2018/07/18/ringing-remembers-on-itv-meridian-news/